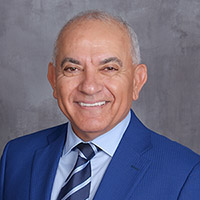 Please take the time to browse the web site to find important information about the Law Office of Paul P. Tashnizi. Please contact the office directly so that we can discuss how we may be able to assist you with your legal needs.
Paul P. Tashnizi's area of practice is focused primarily in workplace rights including anti-discrimination , labor and employment law and serious personal injury matters. Mr. Tashnizi knows when to settle where it makes sense and is renowned for achieving his client's goals. If you are looking for credibility in court and with the opposing counsel you have chosen the right firm.
Paul P. Tashnizi is admitted to practice in State of California and in the Central District of the United Stated Federal Court. He is a member of the California Employment Lawyers Association and the Consumer Attorneys Association of Los Angeles.
We look forward to having the opportunity to assist you with your legal needs.