Ventura County Labor and Employment Attorney
The Ventura County labor and employment attorneys at Tashnizi Law help employees seek justice & fair compensation in court for violations of their rights. Our legal team has over 2 decades of experience in the L&E fields of law and we understand the big picture when it comes to California employment litigation. From mediation agreements to settlement negotiations to and proceedings to court trials, we can help you through the entire process of fighting for your employee rights.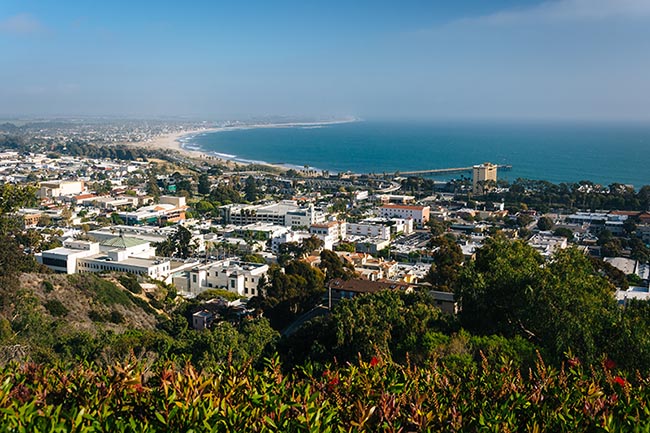 Experienced Discrimination Attorney
Discrimination in the office can cause severe stress and anxiety, detrimentally influence your job performance, and contribute to creating a hostile working environment. All employers must be able to manage every employee within the limits of the law and it is important that you recognize your legal rights and hold employers accountable for their actions in the workplace. Ventura County businesses must be able to provide a work environment free of discrimination based on social, spiritual, physical, or other individual characteristics. Both federal & California state government regulations protect employees from discrimination in the work environment in many ways.
Our experienced legal team in Ventura County has dealt with cases involving many forms of employment discrimination, including but not limited to:
Age Discrimination. It is illegal to discriminate against anyone over the age of 40 because of age according to the Age Discrimination in Employment Act (ADEA). Although some states have their own regulations to protect younger employees from this type of discrimination, it is not illegal for a company to favor an older employee over a younger one in many areas of the United States.
Disability Discrimination. Unfair treatment of a disabled employee because of their disability. The employee must have a verified disability in this type of case.
Equal Pay Discrimination. Under the Equal Pay Act, both male and female employees have the right to receive the same pay for the same job.
Pregnancy Discrimination. Expectant employees are protected against any sort of discrimination by The Maternity Discrimination Act. This goes for promotions, hiring, firing and work projects.
Gender Discrimination. Unfair treatment based on sex or gender identification is in violation of Title VII of the Civil Liberty Act.
Genetic Discrimination. No employee or job candidate can be discriminated against due to hereditary factors such as diseases or disorders. For more information on this form of employment discrimination, see Title II of the Hereditary Information Nondiscrimination Act of 2008 (GINA).
Harassment. Harassment is specified as unwanted conduct based upon an employee's skin color, religion, race, sex (including pregnancy), age (40 or older), national origin, handicap or hereditary details according to Title VII of the Civil Liberty Act.
National Origin Discrimination. This form of employment discrimination involves workers being treated unequally because they are foreign or due to their ethnic background.
Racial Discrimination. Any unfair treatment based one an employee or job candidate's race is prohibited by the law. Racial discrimination can be claimed if an employee is treated unjustly due their marriage or connection with someone of a certain skin color or race.
Religious Discrimination. Unfair treatment because of moral, spiritual, or ethical beliefs.
Regardless of what your work discrimination issue is, you can count on our legal team at Tashnizi Law to handle your case properly. Our experienced labor and employment attorneys will not just resolve your issue, but help you get suitable restitution. Contact us today if you think you have experienced discrimination in the workplace as either an employee or as a job candidate.
Sexual Harassment
One of the most common issues in the workplace is sexual harassment, and despite a continuing recognition of the effect of unwanted sexual advances, it still exists in the workplace today. Companies have an obligation to protect their employees against unwanted sexual conduct.
According to the law, every individual deserves to operate in a work setting that is free of unwanted sexual advancements. Every worker, no matter their placement or role, is covered under federal & California state regulations designed to safeguard victims of sexual harassment.
If you are being bothered sexually at work, enduring in silence is not the answer. All employees are protected under federal, state, and local legislations from:
Harassing emails, like letters, as well as phone calls
Unwanted sex-related advancements
Stalking
Working in a sexually aggressive setting
Unwanted sexually related demands
Sexual assault
If someone is sexually harassing you at your company, then you must report the conduct to your company right away in written form and maintain a record of the harassing conduct for your documents. It is also unlawful for a company to retaliate against a staff member because they filed sexual harassment claims.
Employer Retaliation
In many cases, employees wait to file a claim when it comes to discrimination or harassment in the work environment due to concerns that their company may retaliate by demoting or firing them, but this type of employer response is illegal. There is legislation in place to protect employees from this type of reaction.
After a staff member has filed a claim of discrimination, it is illegal for a company to demote, fire, or deny benefits to the staff member based on their discrimination claim. Under employer retaliation law, employees are also protected against:
Unjustifiable assessment workers adversely
Severely minimizing work hours
Rejecting promotion
Developing a hostile work environment
Whistleblowing
Whistleblowing is the act of reporting unlawful conduct to the correct authorities. Another situation where this is can happen is when a staff member notifies their human resources department or upper management concerning another employee's dishonest or unlawful behavior. Both of these situations can cause retaliation from the employer.
Retaliation is an unlawful practice for any employer to take part in. However, fighting employer retaliation can be a challenging, uphill battle. If you feel that you have been a victim of employer retaliation, contact our experienced legal team at Tashnizi Law for a consultation.
Wrongful Termination
There are several reasons a company might terminate an employment contract with a worker. A few of them are reputable, such as an employee's inadequate work efficiency, conduct, or taking part in prohibited activities in the office, but many other factors are not legal.
A company cannot fire a whistleblower that complained about a matter of public policy. A worker in California also cannot be fired for filing a claim about racial discrimination, age discrimination, or sexual harassment. Additionally, a business cannot legally fire someone for complaining about a crime or for reporting a criminal activity.
If you have lost your job in Ventura County for an illegal reason such as discrimination, unlawful activities at the work environment, complaints concerning safety of the work environment, you may have a case for wrongful termination.
Find an Experienced Labor and Employment Attorney at Tashnizi Law
Our Ventura County employment lawyers have decades of experience dealing with a plethora of cases from the labor and employment fields of law. We are committed to making certain that you are fairly treated and compensated for the wrongdoings you have endured. If you feel that you may have been the victim of discrimination or harassment in the workplace, fill out our contact us form or give us a call at (805) 719-2010.