Ventura County Personal Injury Attorney
Personal Injury legislation, also known as tort law, allows an individual who has been injured to visit civil court and get a lawful compensation for all losses originating from an accident or incident that caused them harm. The goal of this compensation system is to allow those who were harmed to be "made whole again" with financial reimbursement for physical and emotional damage as a result of the carelessness or intentional conduct of another.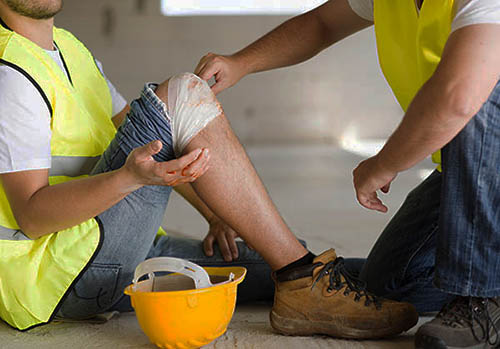 Types of Personal Injury Cases
In California, there are a variety of various circumstances where laws relating to personal injury may apply:
Accidents. These situations occur where someone acts in a negligent way which carelessly creates harm to another person. Examples of this include crashes in a car, motorcycle, bus, truck, medical malpractice, slip and fall injuries, gym accidents, horseback riding incidents, and other accidental occurrences. Cars and truck mishaps spur the most accident instances in the United States. When a crash happens, typically one party is at fault since somebody may not have been following the rules of the road or driving as very carefully as they should have been. A negligent driver can most often be held monetarily responsible for injuries originating from a vehicle accident.
Medical Malpractice. These types of personal injury claims can arise when a professional in the medical industry or other various healthcare expert fails to give competent care and someone is injured as a result. Clinical malpractice situations are one of the most complicated types of personal injury claims.
Product Liability. There are a few circumstances where a defendant can be found accountable for injuries with no irresponsible or willful misdeed in relation to the malfunctioning of a product, but if it can be proven that their negligence was the cause, then they can be held responsible for the damage caused. Instances of this include certain types of item responsibility cases occurring from a defective product such as defects in the manufacturing or design, or even inadequate warning labels.
Libel, Slander, and Defamation. This situation occurs when a someone's words intentionally cause harm to the reputation of another. The statement must be proven to be false, must have been made or published to a third party (such as being posted on social media), that the statement was made without reasonably trying to find the truth first or mad intentionally to cause damage, and that the victim's reputation was damaged as a result.
In the case of celebrities or public figures, proof of "actual malevolence" is often required to make the defendant liable.
Slip and Fall. These situations are another extremely common form of personal injury case. Homeowners and those leasing commercial property have a legal duty to maintain their properties as reasonably risk-free & free of dangers to make sure that people who are on the property do not end up injured. Of course, not all injuries that occur on the residential or commercial property will cause liability. The specific nature of a landowner's lawful task varies by situation and the local in the state where the injury took place.
Dog Bites. In California, a dog's owner is responsible for any physical and emotional damages that are brought about by the pet canine even if that dog has not bitten before or showed any signs of violent tendencies. In many other states, "one bite" guidelines exist, in which dog owners are protected from being liable by damages caused by the dog unless it had previously attacked or had shown aggressive behavior.
Intentional Torts. Personal injury legislations apply in circumstances where an offender's deliberate conduct triggers harm to one more person. Examples of this include battery, assault, police brutality, and sexual assault or abuse. Unlike a lot of other kinds of personal injury claims, intentional torts are not based upon crashes brought on by negligence or recklessness, but instead when someone damages or harms an additional with clear intent. These cases tend to also involve the aspect of criminal consequences for the perpetrator. With an assault case, if the defendant is proven to have committed the crime, they can be criminally charged for assault and additionally have a lawsuit brought against them for compensation for personal injuries caused by the crime.
Personal Injury Laws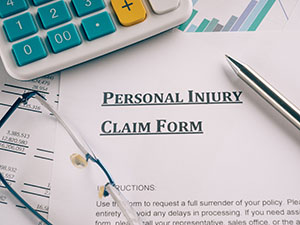 Many personal injury laws in California are "common law" rules that were created by judges as opposed to regulations created by bills or legislature. When a judge makes a decision on a case, their judgment on that issue creates a legal precedent that all lower ranking courts in the state must follow. This is how most of personal injury law came to be.
When it comes to "common law" regulations, they can vary drastically from one state to another, so personal injury law in California is different than that in New York. However, much of the common law has been assembled into a sort of guideline called the Restatement of Torts which many states refer to for guidance on personal injury issues.
Common law is not the only resource of injury law. Some legislatures have actually passed official regulation or legal regulation that discuss injury issues. For instance, when legislatures passed employee's compensation laws, they basically took all situations of work-related injuries outside of the realm of accident and also made workers' payment the unique treatment for injured workers (in many cases averting injury-related suits against companies).
One more state law that enters into play in injury instances is the statute of limitations, which sets a limitation on the quantity of time you have to file an injury-related legal action in your state's civil court system.
Personal Injury Statute of Limitations by State
Personal Injury Statute of Limitations by State

State

Duration

State

Duration

Alabama

2 years

Montana

3 years

Alaska

2 years

Nebraska

4 years

Arizona

2 years

Nevada

2 years

Arkansas

3 years

New Hampshire

3 years

California

2  years

New Jersey

2 years

Colorado

2 years

New Mexico

3 years

Connecticut

3  years

New York

3 years

Delaware

2 years

North Carolina

3 years

DC

3 years

North Dakota

6 years; 2 years for wrongful death

Florida

4 years

Ohio

2 years

Georgia

2 years

Oklahoma

2 years

Hawaii

2 years

Oregon

10 years

Idaho

2 years

Pennsylvania

2 years

Illinois

2 years

Rhode Island

3 years

Indiana

2 years

South Carolina

3 years

Iowa

2 years

South Dakota

3 years

Kansas

2 years

Tennessee

1 year

Kentuky

1 year

Texas

2 years

Louisiana

1 year

Utah

4 years

Maine

6 years

Vermont

3 years

Maryland

3 years

Virginia

2 years

Massachusetts

3 years

Washington

3 years

Michigan

3 years

West Virginia

2 years

Minnesota

6 years

Wisconsin

3 years

Mississippi

3 years

Wyoming

4 years

Missouri

5 years
Personal Injury Case Process
This is how a typical personal injury case proceeds in Ventura County.
The Accused Does Something to Cause Injury to the Accuser. This can be nearly any type of act other than a breach of contract.  Contractual violations are dealt with under a different body of law known as contract law.
Complainant Establishes that Accused Breached a Lawful Duty. "Legal or lawful duty" is different for each situation but is typically dependent upon the circumstances in which the injury takes place. Examples of this include the duty that motorists have to drive their vehicles with the level of care that a sensible individual would have while travelling on the road, or the lawful duty that physicians have to provide patients with the quality of medical care that would be expected of an educated healthcare professional under similar conditions.
Talks for Settlement Begin. If it is clear that the defendant did not uphold their legal duty, the accused or the insurance company representing may try to settle out of court. An out of court settlement would include an offering of financial compensation to the injured individual in return for the harmed individual's binding promise not to pursue further legal action for the injury.
If a settlement offer is accepted by the plaintiff, then the case ends here. If not, the injured individual may file a lawsuit against the defendant. Negotiations for a settlement can still continue while the suit is being filed and an offer can be accepted before the case has been handed over the court.